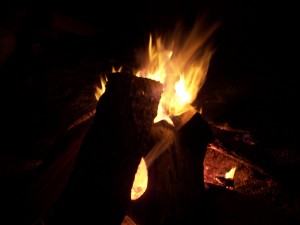 PLAYING WITH FIRE- LOOK AT YOUR HEATING SOURCES TO MAKE SURE THEY ARE SAFE
COOKING: Carbon monoxide from gas kitchen stoves and carcinogens from volatilized cooking products make the kitchen one of the unhealthiest rooms in the house . So, make sure you have a good grease fan over the stove and always use it. Also, have a functioning carbon monoxide detector near the kitchen.
HEATING the house is another issue. Drawbacks of forced air gas heat include dust and dust mites in the ducts and potentially high carbon monoxide levels. Wood heat releases particulates into the air and is associated with potential health risks, especially for children . Never burn treated lumber products or mill ends. They contain heavy metals and other toxins. The healthiest ways to heat a home are radiant floor heat, solar and passive solar. Sealing drafts, insulating and replacing or covering old windows with plastic are inexpensive ways to safely keep the house warmer.
Happy spring cleaning! In the next post we will look at sources of contamination where the WATER flows in our home and how to clean up and prevent future toxic buildup in our homes.
Margaret Philhower, ND
www.drmargaret.org