Has Naturopathic Medicine changed your life? If so, we want to hear about it! And we'll thank you with the gift of health: We're awarding a one-year supply of vitamins or supplements to one lucky patient!
Thank you, Pharmaca Integrative Pharmacy, for the generous donation!
Want to participate? Just leave a comment on our Facebook page.

In celebration of the first ever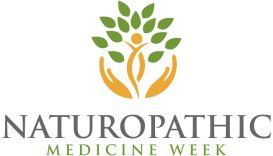 National Naturopathic Medicine Week, we're asking everyone across the country to help us spread the word about the healing power of nature this week!

Some people have never heard the term Naturopathic Medicine, while many others have heard about it but don't know what it means, or how to find access to good Naturopathic Care. This week we intend to change that! And we're asking for your help — simply by entering our Naturopathic Medicine Patient Story Contest on Facebook this week.
This week is your chance to share your story of how you or a loved one has benefited from Naturopathic Medicine.
If your patient story is selected as the winner, we'll award you with a one-year supply of your favorite vitamin or supplement, donated by Pharmaca Integrative Pharmacy.

The two most popular entries will each win an official Naturopathic Medicine Week t-shirt.
What's more, you'll be sharing the knowledge of Naturopathic Medicine at the same time! So everybody wins.
Share your story and win!
How to enter: Simply visit us on Facebook and post your story there!
Contest closes:

Sunday, October 13, 2013, at 11:59 pm PST

.
Entries will be judged by NDHealthcare.com: We will select the most compelling and unique patient story that best exemplifies the power of naturopathic medicine. Please join us in celebrating!
Everyone must know
We want EVERYONE to realize just what an impact Naturopathic Doctors can make on their health: From weight management and diabetes to allergies, digestion and bone health, Naturopathic Medicine helps people realize improved health and optimal wellness through the principles and practices of safe and effective natural medicine.
A first for our U.S. Congress
This is the first time Congress has formally recognized the ability of Naturopathic Physicians to "provide safe, effective, and affordable health care" and to play an essential role in addressing the nation's pressing shortage of primary care physicians.
"Passage of this resolution is an historic achievement for Naturopathic Medicine. The Congress has now officially recognized the important role Naturopathic Medicine plays in effectively addressing the nation's healthcare needs as well as in addressing the increasingly severe shortage of primary care physicians."  – Jud Richland, American Association of Naturopathic Physicians CEO
Learn more about National Naturopathic Medicine Week, October 7-13, 2013.
Wondering what else you can do to celebrate?
Follow my blog for a fun Daily Wellness Challenge, running all week long, Oct. 7-13.
If you happen to be in my neighborhood, come join us for the Baltimore Wellness Walk this Saturday, Oct. 12, 2013.
Find other events happening across the country this week — from vendor fairs to clinic open houses and free health consultations.
 Thanks for helping us share the word and power of Naturopathic Medicine! And best of luck with the contest!