Naturopathic Doctor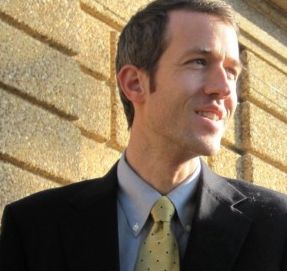 Dr. Paddock is a licensed, board-certified naturopathic physician serving the Washington, DC, area. He attended a four year, accredited program at Bastyr University in Seattle, Wash., where he received a world class education in integrative medicine. Never settling for second best, Dr. Paddock excelled in his classes, and pursued extensive training in addition to his required coursework.
A firm believer in life-long learning, Dr. Paddock has continued to pursue educational opportunities while building his practice. He has studied extensively with Drs. Paul Herscu and Amy Rothenberg, building knowledge and skill in homeopathy for which he has the respect of his colleagues. Additionally, he is currently in ongoing mentorship with a licensed cardiologist, Dr. Reed Shnider, with whom he is furthering his understanding of the diagnosis and treatment of cardiovascular disease.
While Dr. Paddock specializes in treating cardiovascular disease, he is a general practitioner and sees patients with all types of conditions. In his education, he received special training in anxiety, depression, ADHD, gastroenterology, and oncology, and enjoys working with patients on these types of complaints. Dr. Paddock always treats the whole person, and never views their symptoms or diagnoses in isolation.
Hear more from Dr. Paddock:
»Read his blog.
»Hear testimonials from some of his patients.
»Visit his clinic website.