Naturopathic Doctor
Expert on Shaping the Future of Medicine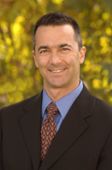 Dr. Paul Mittman is president and CEO of Southwest College of Naturopathic Medicine (SCNM) and founding president of the Association of Accredited Naturopathic Medical Colleges (AANMC).
Dr. Mittman integrates the foundations of Naturopathic Medicine – lifestyle enhancement through improved nutrition, exercise, and stress reduction – with homeopathy and botanical medicine.
| | | |
| --- | --- | --- |
| | His vision | |
Q: What is your vision for the profession?
A: "For Naturopathic medicine to be considered not only an integral part of the healthcare system but for us to be part of the solution for the healthcare crisis.
1. Provide treatment to people with chronic diseases that need Naturopathic medicine.
2. In a country where we have a physician shortage, Naturopathic physicians should help fill that gap. It's high time that we make a serious contribution to healthcare, where you can recognize that thanks to Naturopathic care, this condition is better treated, across the board, not just by Naturopathic doctors, but improved because of Naturopathic medicine. I think the conditions that are particularly amenable to that are diabetes, cardiovascular disease, environmental medicine, women's health and children's health."
Source: SCNM
As president of SCNM in Tempe, Ariz., Dr. Mittman brings more than 20 years of experience as a distinguished Naturopathic Physician, researcher, author and lecturer. He is also a member of the Phoenix 100 Rotary Club. He received the American Association of Naturopathic Physicians (AANP) President's Award in 1990, the Arizona Naturopathic Physician of the year in 2000, the Spirit of Rotary Award in 2003, and the AANP Physician of the Year award in 2007. He has appeared on numerous radio and television shows as an authority on Naturopathic Medicine.
Dr. Mittman's double-blind study on the treatment of allergic rhinitis in Planta Medica was the first randomized clinical trial published by an ND in an international peer-reviewed journal.
A Diplomate of the Homeopathic Academy of Naturopathic Physicians (DHANP), Dr. Mittman has edited Simillimum and The New England Journal of Homeopathy and is a respected lecturer in the field of homeopathy.
Dr. Mittman graduated from National College of Natural Medicine (NCNM) in Portland, Ore., in 1985. He completed a two-year residency and later directed research on natural therapies. He was in private practice in Connecticut until joining the faculty of SCNM as a professor of homeopathy in 1997. He took on the role of president at SCNM in 1999.
Hear more from Dr. Mittman:
»Read Dr. Mittman's SCNM faculty bio.
»What Can Naturopathic Medicine Do for You?