Mother's Day is this Sunday, May 10th.  If we are lucky enough to have a mom that is still alive, most of us will call her on Sunday to tell her we love her.  I encourage you all to talk with your mothers about her health and health history this Mother's Day.  Not only will she appreciate your interest in how she is doing, you will also be able to learn about your inherited health risks so you can work on preventing them.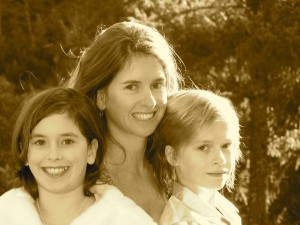 Two of my family members have been hospitalized this week with gastrointestinal issues.  It has been emotionally difficult at times, but ultimately has brought my family together in a big way.  We are all sharing more about our health histories and learning from one another about our genetic weaknesses.  This is very empowering and motivating us all to make healthier lifestyle choices.  
Do you know what health conditions are most common among your blood relatives?  If the answer is "no", I recommend you open a dialogue with family members and find out.  It is much easier to find out what illnesses you are likely to inherit and work on preventing them in you and your children than to try and treat advanced disease.  That is why prevention is a foundational principle in naturopathic medicine.  
As an example, cardiovascular disease is a leading killer in our country and there are signs of it showing up in alarming numbers of children.  It is never too early to focus on prevention.  Not sure how to avoid getting what ails your parents?  Visit a naturopathic physician in your area for a comprehensive treatment plan that will keep you and your family feeling great so you can enjoy a long and healthy life together.
Happy Mother's Day!
Margaret Philhower, ND